Hi everyone. Well above you see Mike and I having our first drinks on "Owl and Pussycat". Unfortunately it was lunchtime so my drink was good old Fanta though Mike always seems to manage a beer. She is on the hard in a boatyard just outside Livorno and it is not the place to spend the night – at least not a month full of them – so, for now we have been staying in a small apartment in Venezia Nueva, sometimes also known as Piccola Venezia [New or Little Venice].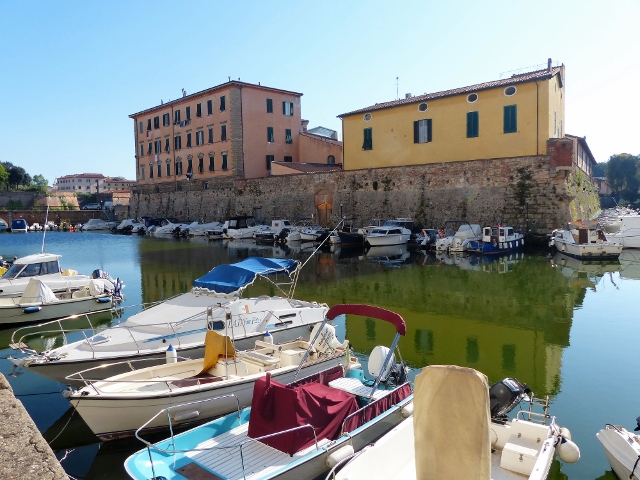 The area is crossed with small canals built during C17 using Venetian methods of reclaiming land from the sea.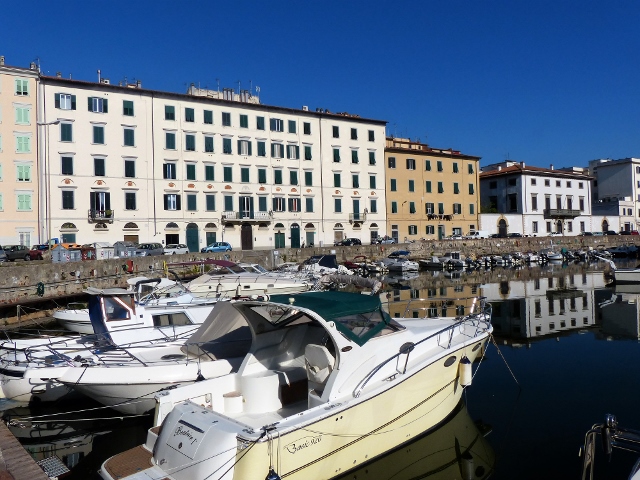 Our flat is in the large white building – but at the back. We do still have a canal view but, unfortunately, no balcony which, according to James, every self-respecting flat should have.
We arrived in Livorno on Tuesday 28 March having driven down through France. We decided to bring the car as it was going to cost almost as much to get our belongings here had we flown. It also meant we were able to buy a Rocna anchor in the UK [not easily available in Italy] and bring Coppercoat for the undersides [available here, but cheaper in the UK]. Most importantly, it has meant we have transport here. Silly to rent a car when we could bring one.
As you can see we had a full load….
……just about enough space for us.
Having caught the Dover-Calais ferry on Sunday 26th we drove for a couple of hours to Reims. During the journey we saw what I thought were lots of nests.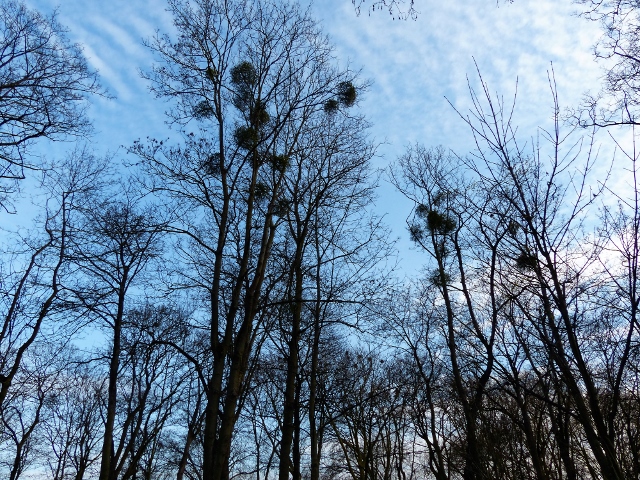 We debated this as surely there couldn't be that many rooks! Mike finally worked out what is was – and no doubt some of you will already know or have guessed too….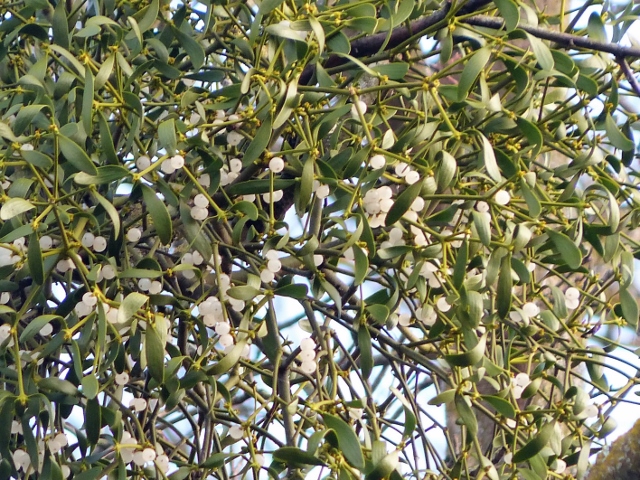 ….its Mistletoe.
Browsing through Trip Advisor before we left the UK it seemed as though Sunday night was a bad time to be in Reims. All indications were that cafés and restaurants are closed Sunday evening. WRONG!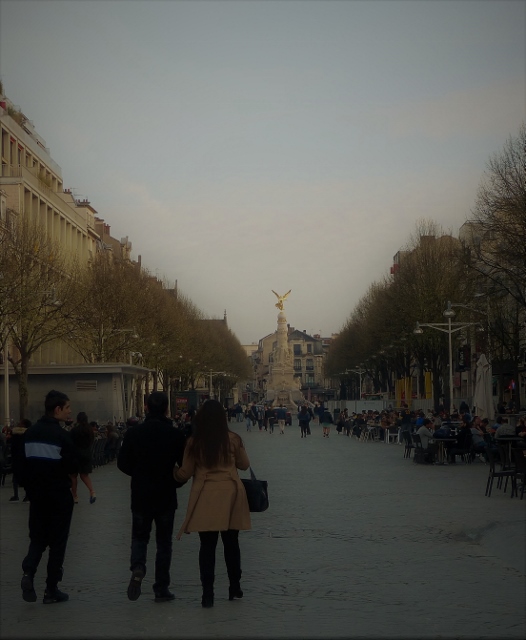 People were out and about, pavement cafes busy and restaurants preparing to serve meals. We had brought a "picnic" with us thinking we would not be able to eat out but we still enjoyed a stroll around, a glass of wine and bought bread to complement our chicken, cheese and pate.
The following morning, after locally bought croissants, we headed south. It was a long day in the car but we arrived in Fréjus late afternoon with time to relax…..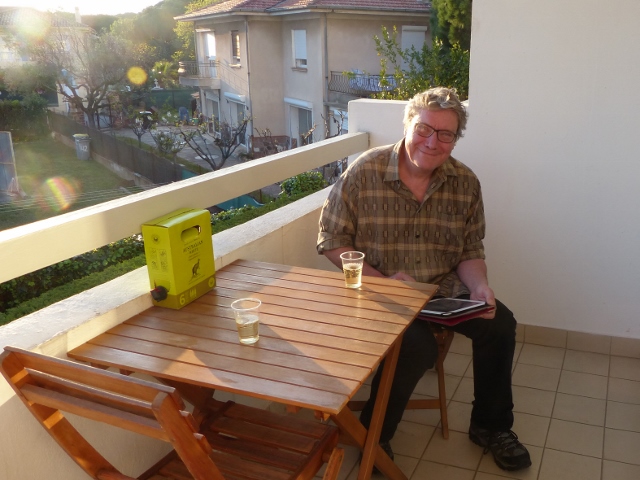 …. before heading out for Moules/Frites.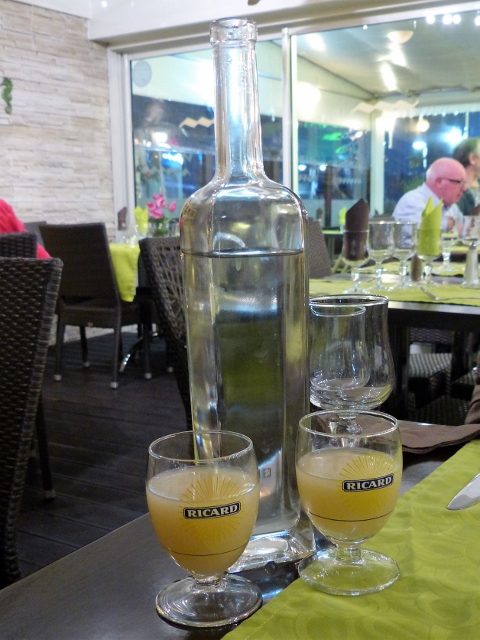 No, I know that isn't a bowl of mussels! But it is what we started our evening meal with. When in France and all that…..!!!!
An overturned lorry on the autopista between Savona and Genoa slowed us down – so what should have been a four hour journey from Fréjus to Livorno on the Tuesday took us nearer seven. Having arrived safely we contacted various people to let them know. James's reaction was the best. He immediately booked a flight and joined us three days later for a long fun packed weekend.
Our first day out was to Lucca with cobbled streets linking its many pleasant Piazzas….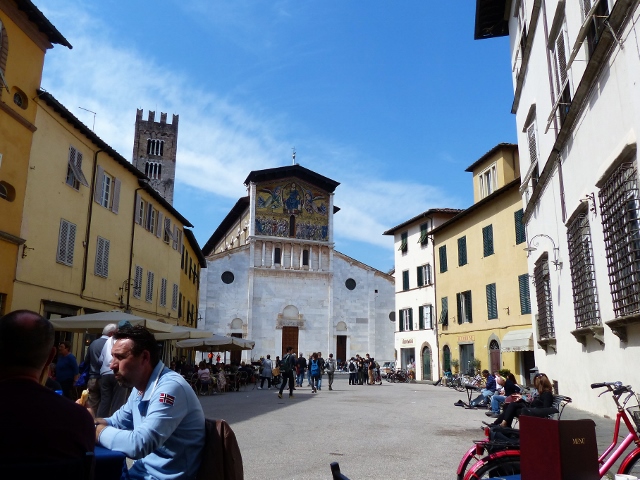 … and its monumental city wall.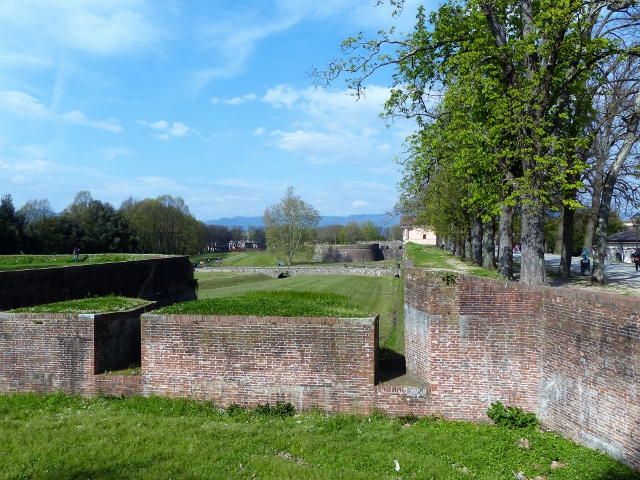 Preceded by two previous walls, the first of which was built by the Etruscans in the second century BC, this wall was built around the city in C16/17 and remains in almost perfect condition. It is 4.2 km long and 12m high and its ramparts are topped by a tree lined pavement – a favourite place for the local's evening "passeggiata". Surrounding the walls are grassed areas perfect for a spot of sunbathing.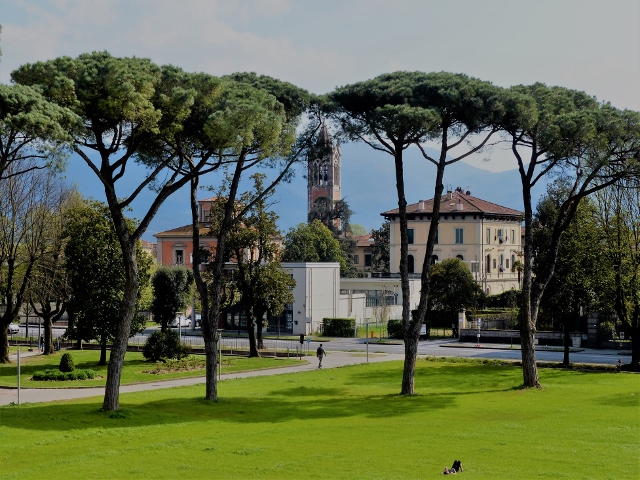 As you would expect, drinking beer was high on the list of things to do – we even waited patiently [well, fairly patiently] for "De Cervesia" to open its doors at 5pm for craft beer from the local micro-brewery.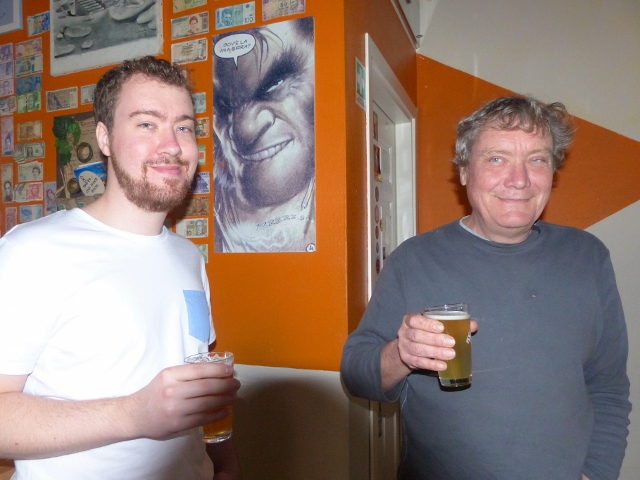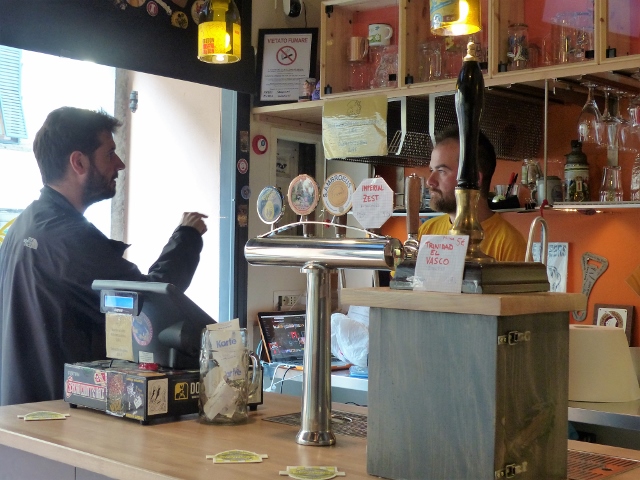 Equally impressive was the available local produce in many small shops along Via Santa Lucia…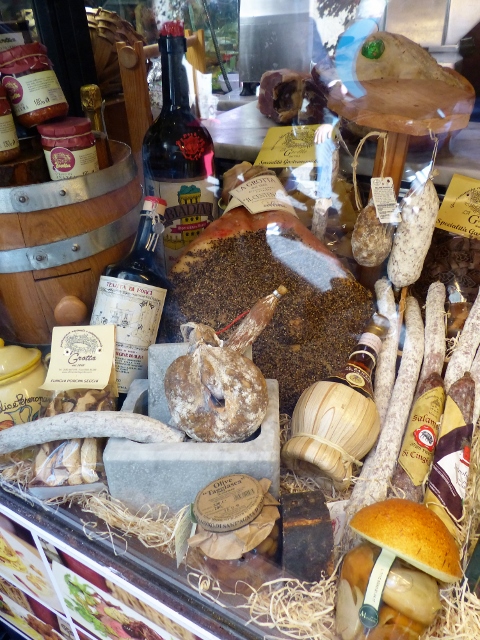 … on which also stands the "Chiesa di San Michele in Foro".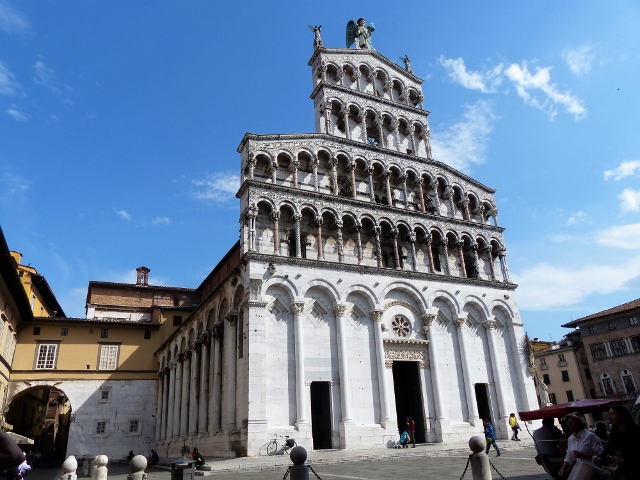 Marking the spot where the Roman Forum stood, this church – with its wedding cake Romanesque façade – was constructed over a period of 300 years. Crowning the structure is the figure of Archangel Michael slaying a dragon, though I was more taken by the fresco above the main entrance.

From walls to towers – and our day two trip to San Gimignano.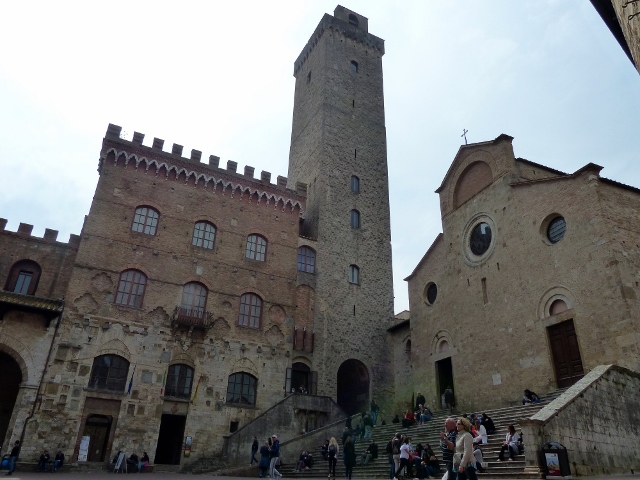 There are a total of fourteen towers in this "hill town", named after a bishop of Modena who is said to have saved the city from Attila the Hun. At one time there were 72 towers, each built taller than that of ones neighbour as a way for the towns prominent families to impress each other and flaunt their wealth.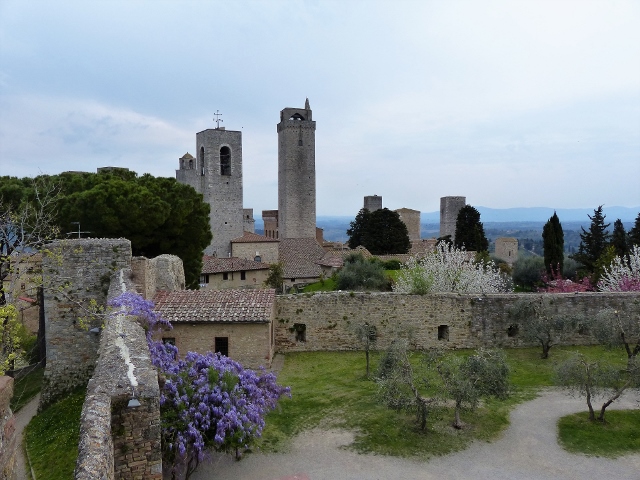 Not sure who was trying to impress whom with this sculpture…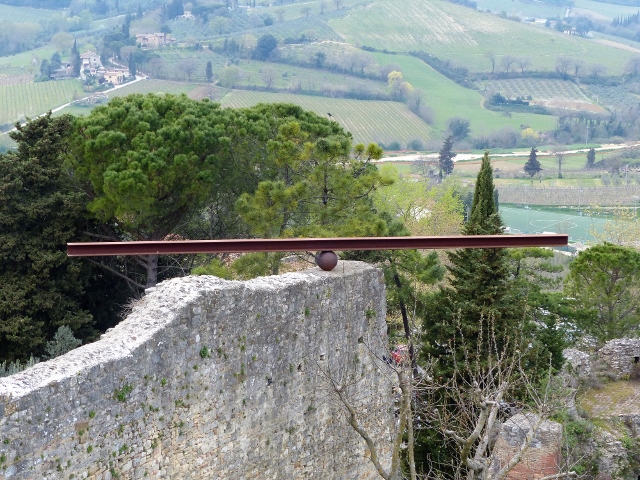 …but we thought it was rather creative.
The views from the town walls across the Tuscan countryside are quite stunning…..

….. and even afforded us the opportunity of a photo shoot.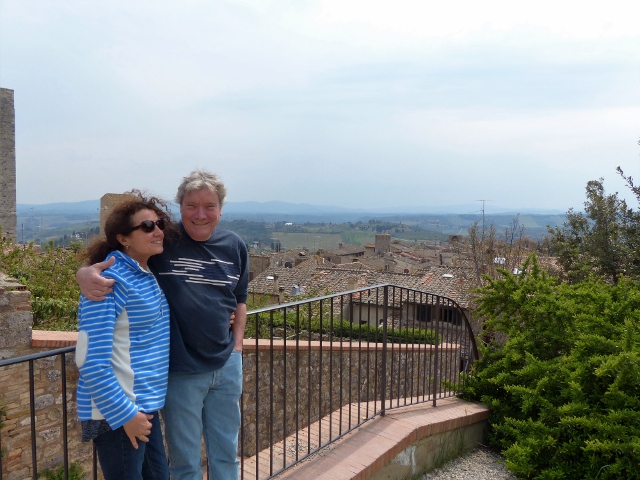 A splendid lunch was had in "Echoes" – the Italian owner being a fan of British rock music and bands. He waxed lyrical about Led Zeppelin and Genesis though you can guess his favourite band from the name of his restaurant. I loved this photo which adorned one wall of the room we dined in.
Also worthy of a photograph was this magnificent tree…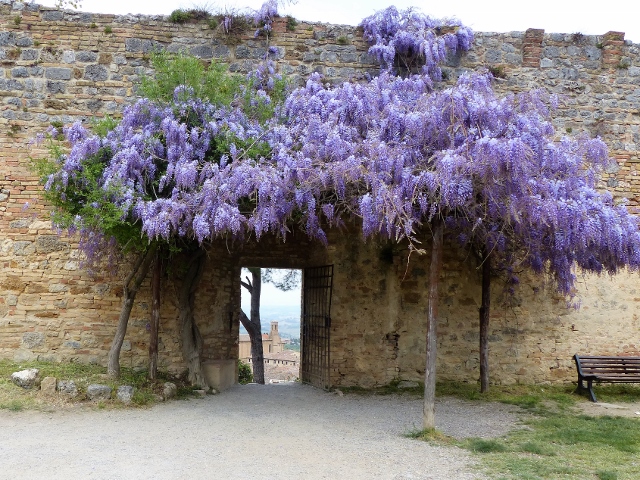 At first I thought it was a purple Laburnum but believe it is probably Wisteria. The flowers of both are very similar.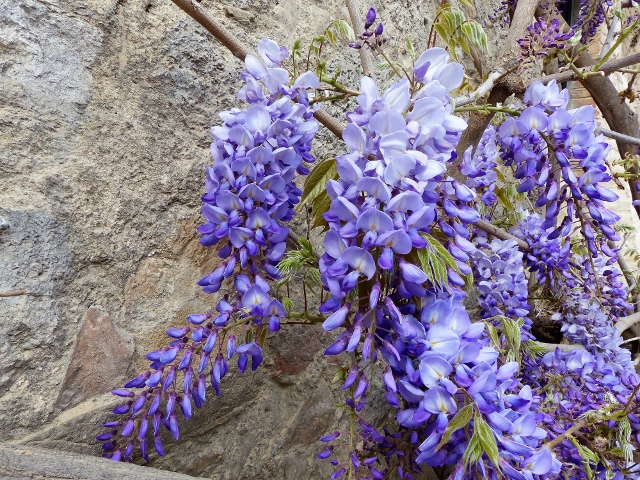 Of course we also had to visit Pisa -partly because that is where the airport is! – but also because it is a must see/must do when in the area. No, we didn't do the "stand or lie in a funny position and pretend you are holding up the tower" but we did take its photograph!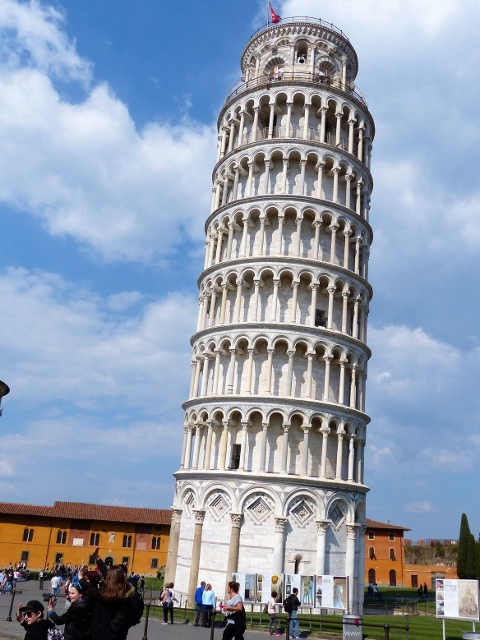 The cathedral, to which the tower "belongs" sits on one side of the huge Piazza del Duomo [Cathedral Square], also known as Campo dei Miracoli [Field of Miracles].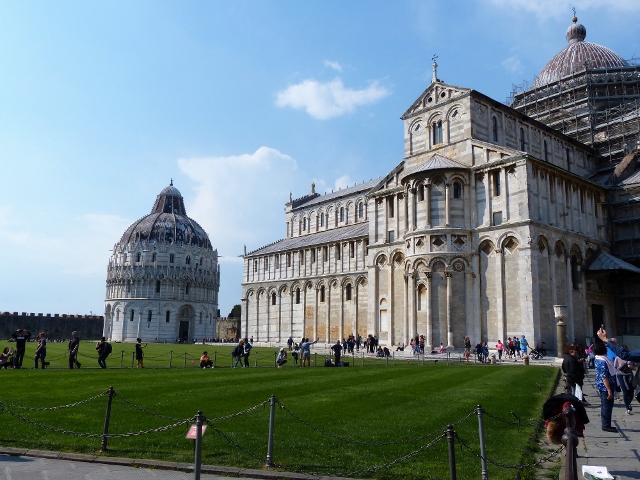 The Baptistry is rather unusual as well – being round and having one dome atop another.
Whilst the area around the Leaning Tower swarms with day trippers it is easy to escape them as many people literally come to Pisa just for that. But there is a lot more to Pisa such as the Piazza Martiri della Libertà.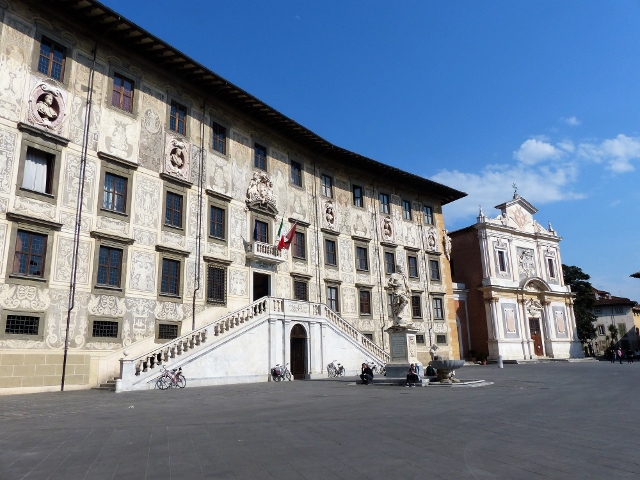 There were very few people in this square – just a few local people going about their daily business. No crowds here to marvel at this building with its lovely decorated frontage.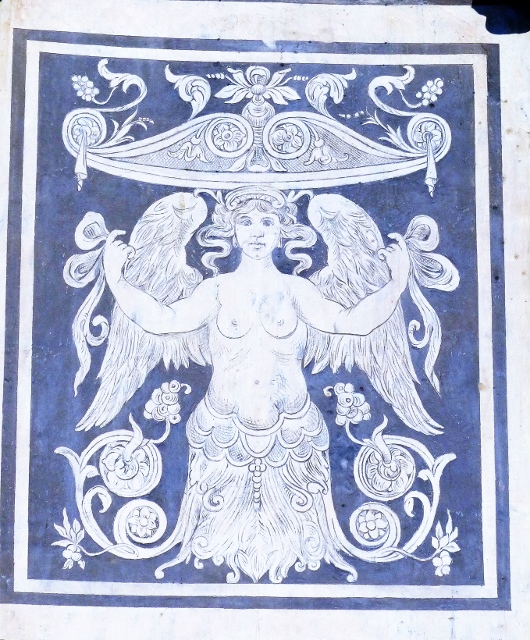 Mike was tour guide for the day, having wandered the city alone when he came to meet the surveyor at the end of Feb, and he deliberately took us to see this column which he had found.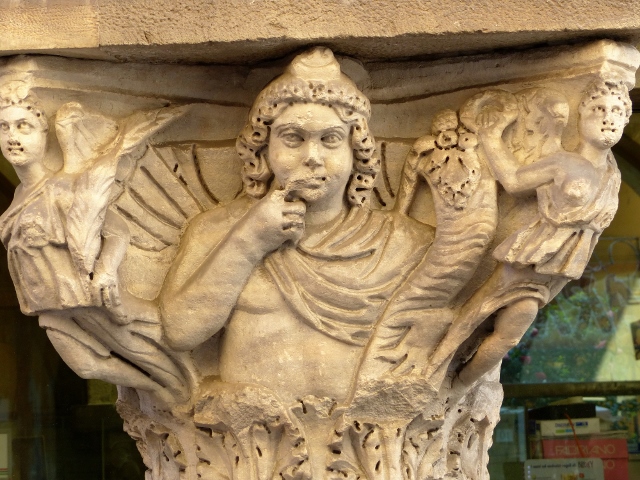 He seems to remember there being something special about figures sculpted with their fingers in their mouths or tongues sticking out – but he can't remember what it is!
He also took us for a stroll along the Arno and to see the "Chiesa di Santa Maria della Spina", a Pisan-Gothic church built in C13 to house a reliquary of thorn from Christ's crown.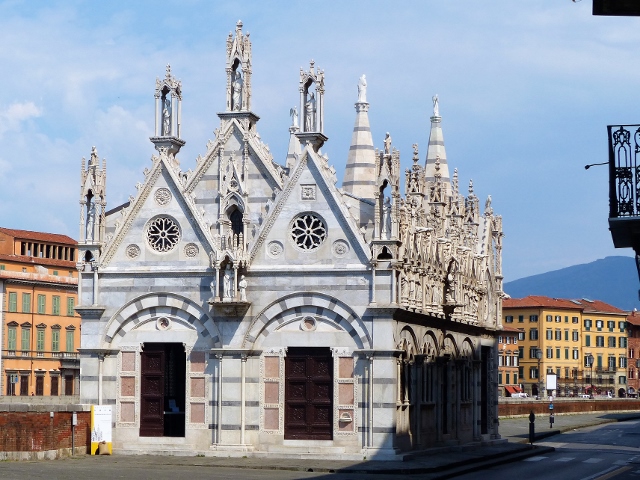 Although the Arno mouth is just west of Pisa, the Carrara Canal [now mostly unused, except for a few small fishing boats and rowing boats] also links the Arno with the sea and it is on the side of this canal – just before it reaches the sea immediately north of Livorno city centre – that Tecnomarine boatyard sits.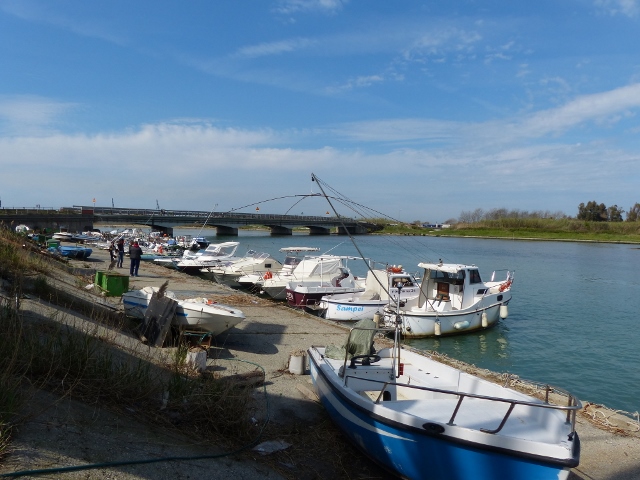 James could not have returned to Berlin without visiting the boatyard. He seemed to like our new home and we hope he – and others – will soon be able to join us aboard. For this trip he had to make do with Mike explaining some of the work needing doing.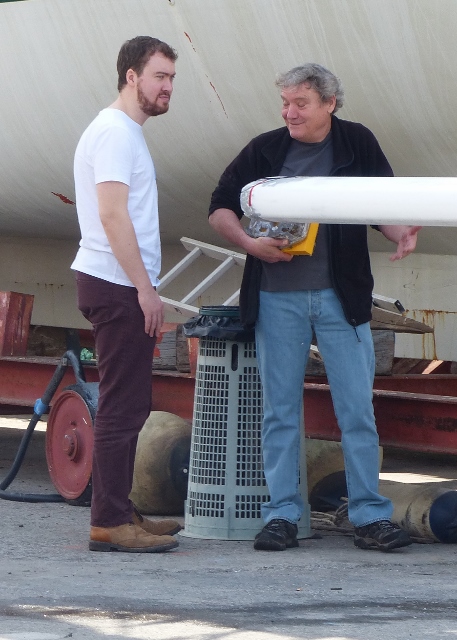 All of this will be written about in detail soon as we are still completing the jobs. In the meantime I leave you with the "before" photo….