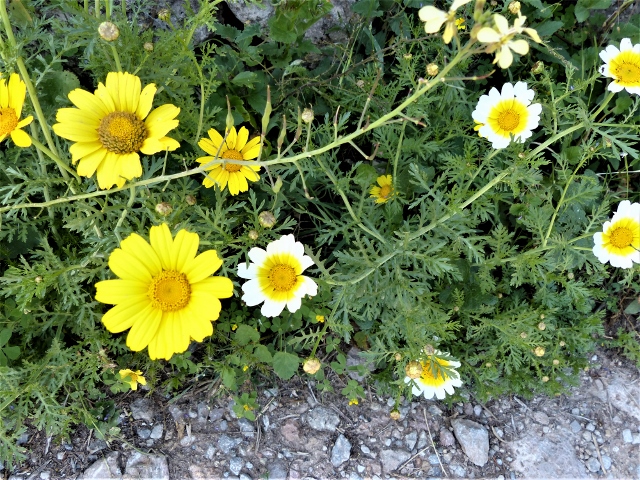 A calm and uneventful 22 hour passage from Valencia on 15/16 April, interrupted only by some delightful dolphins swimming alongside us at dusk, saw us arriving outside the Port de Sóller, Mallorca at dawn.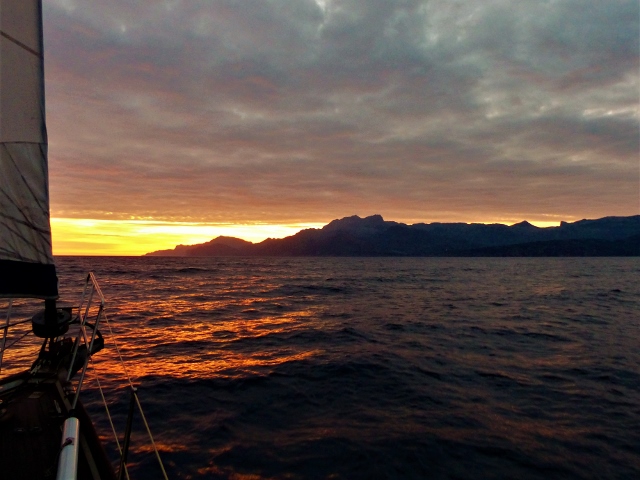 We had slowed down for the previous two hours, not wanting to enter an unknown anchorage in the dark but by 8.15am we had dropped the hook and were well dug in.
As you can see, the port is in a lovely setting. A wide horseshoe shaped bay, surrounded by forested hills, encloses crystal clear water.

A weekly market….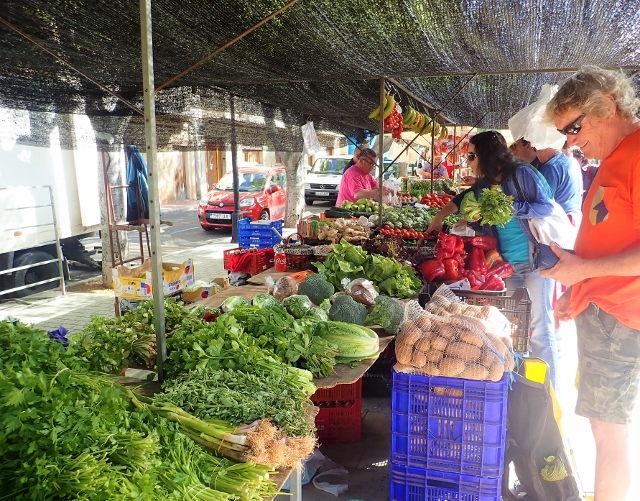 … and plenty of bars and restaurants make it a pleasant place to stay – especially as you then get to see the early morning mist over water….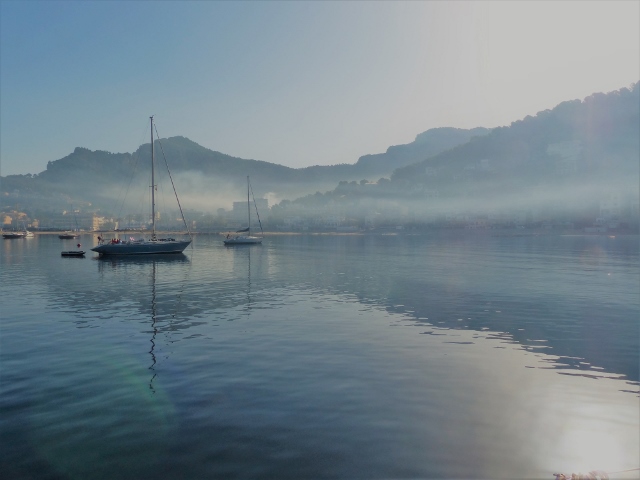 ….but most visitors seem to come just for the day, transported from inland Sóller Town by the famous Sóller trams.
Even more famous is the Sóller Train…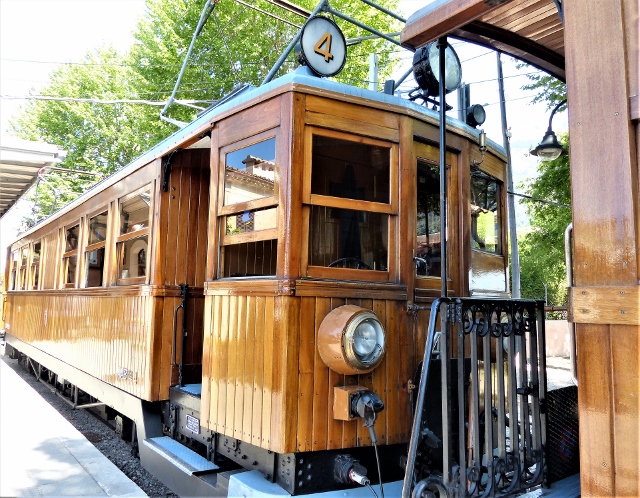 ….which runs back and forth across Mallorca to Palma.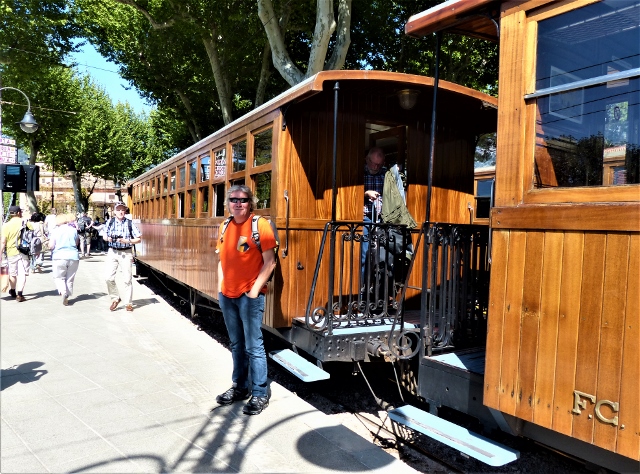 Having decided we wanted to do the train ride we caught the bus to Palma, had a swift look round – taking in the promenade area to the northern end of the town which we hadn't seen on our previous visit, where we chanced upon this clock.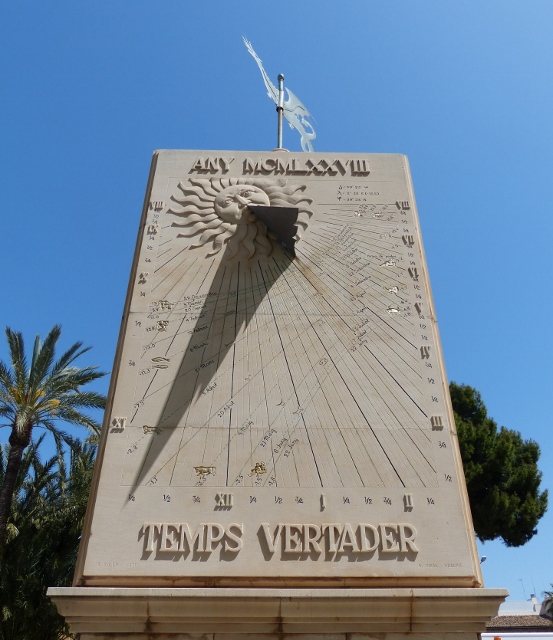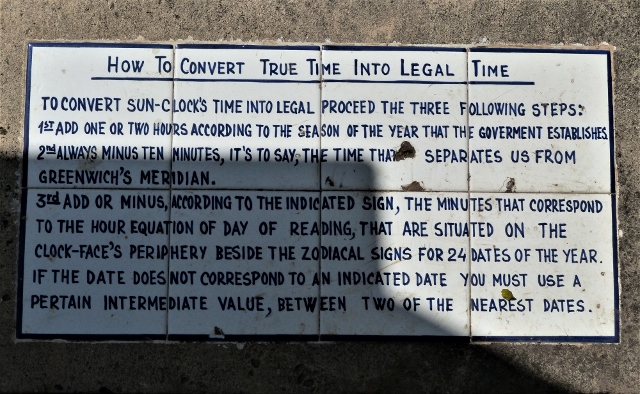 In high season all the trains are full and, even in April, the first train out of Palma and the last back get booked up in advance but we were perfectly happy with a mid-afternoon ride.
At both ends of the line, there are exhibitions of the works of Joan Miró…
…whose maternal grandfather came from Sóller. The larger exhibition is at the Sóller end where three of the old station rooms are dedicated to Miró's work….
….and two to his friend, Picasso's, colourful ceramics.
A photograph of them takes pride of place in the station entrance.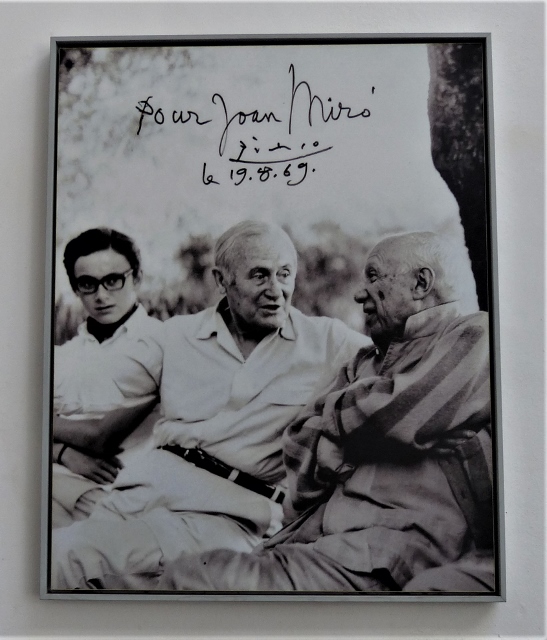 Sóller Town is well worth a visit in itself and we spent the best part of a day there wandering the narrow lanes and taking in the buildings. The main square – Plaça Constitució – is dominated by St Bartomeu church.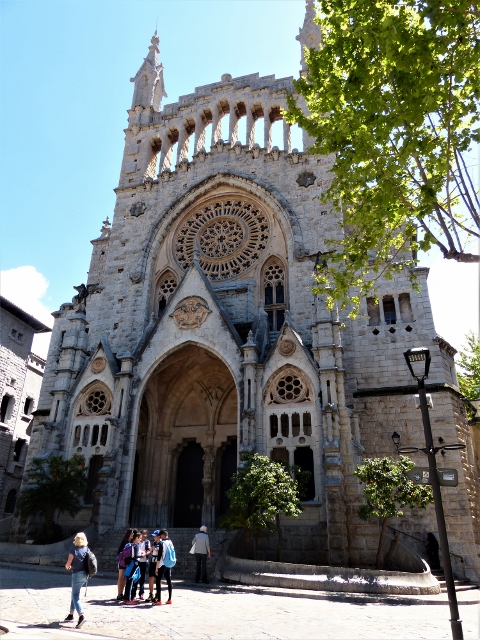 It is described in the Lonely Planet guide as a "neo-Gothic remodel of a medieval original, with a couple of Art Nouveau flourishes thrown in". Its enormous rose window is certainly striking as is the heavy balustrade above.
Equally flamboyant is the bank next door which was designed by Joan Rubió, an acolyte of Gaudi.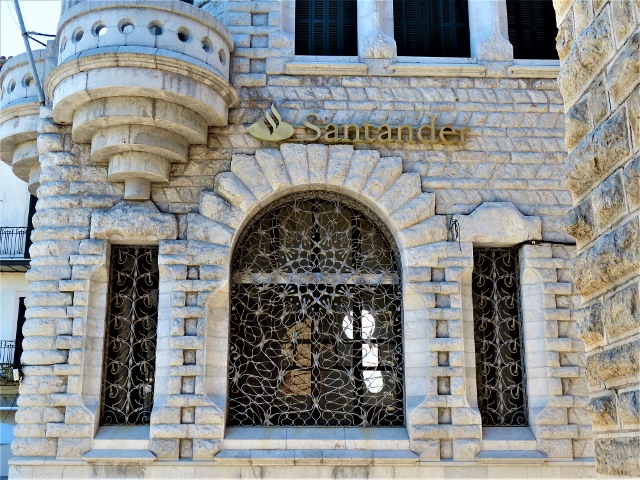 What we particularly enjoyed whilst staying in Sóller were the walks into the countryside….
…. when we saw spring growth at its best.
Our enjoyment was enhanced further when "Coriander" and "Destination Anywhere" arrived in the port. A reunion in the usual fashion was called for…
…and one of our party got rather carried away with a party trick!
Not a "trick" exactly, but certainly a skill which more and more people are learning is paddle-boarding. Owl and Pussycat seems to be about the only boat that hasn't got one! This family certainly know what it's about…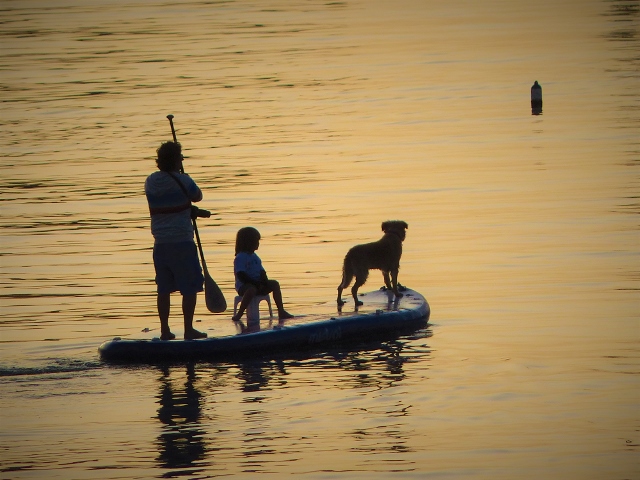 … Steve seems to have got it sussed – though I don't have a photo to prove it – and Malc is learning!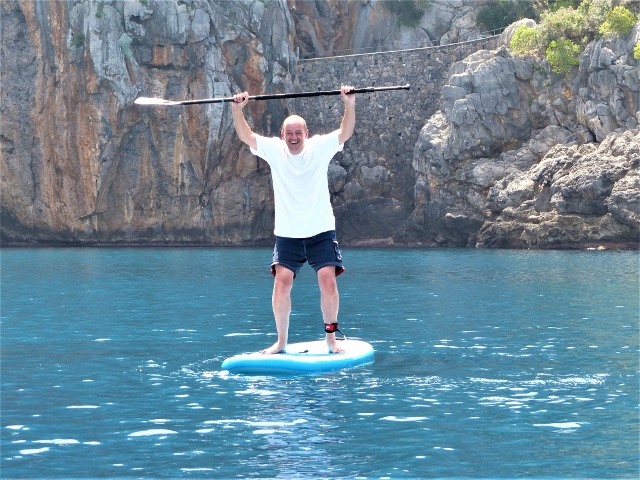 We tried to top up with fuel in Sóller only to find that in the off season months the fuel dock doesn't open at weekends! Still we had sufficient in the tank not to worry too much and motored for 6 miles in almost no wind to Cala Tuent – a lovely secluded anchorage where we enjoyed a short walk ashore…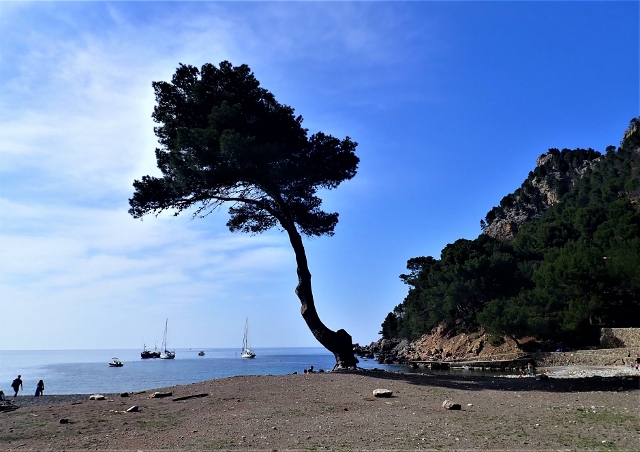 …..were treated to an exhibition of drone flying by Steve and Gill – resulting in some great photos …..
…and then drinks and dinner on Coriander before an early night.
The following day we got a fairly early start…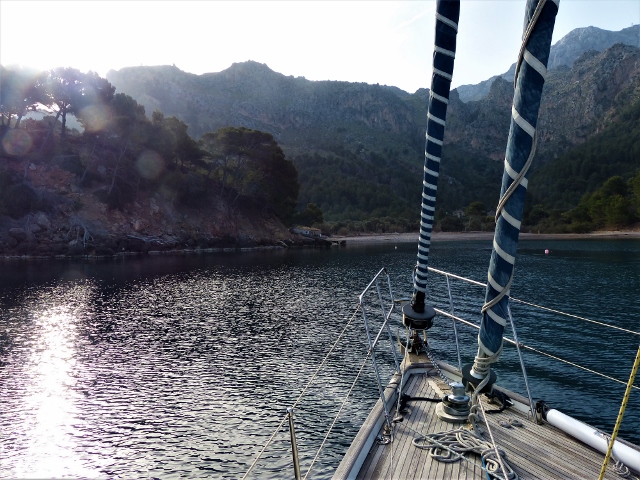 ….even though it was only 2.5 miles round to the most famous anchorage on Mallorca, Sa Calobra.
We expected it to be very busy and, in respect of people, it was but they were mostly dropped off and picked up by tourist boat and/or bus so during the evening and the following morning we saw the surroundings at their best.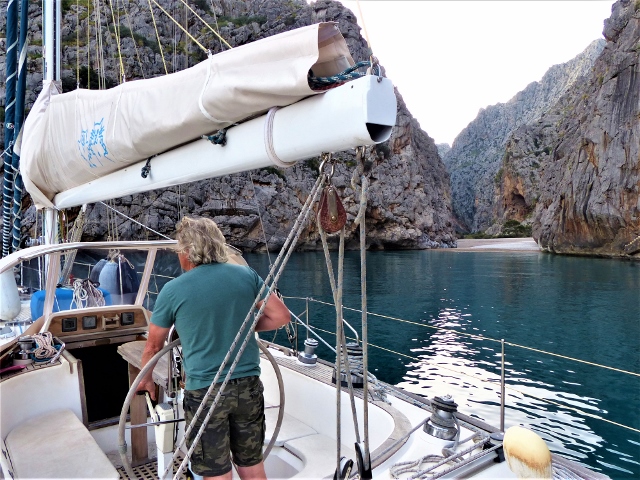 We did go ashore for a while and took the tunnel walk…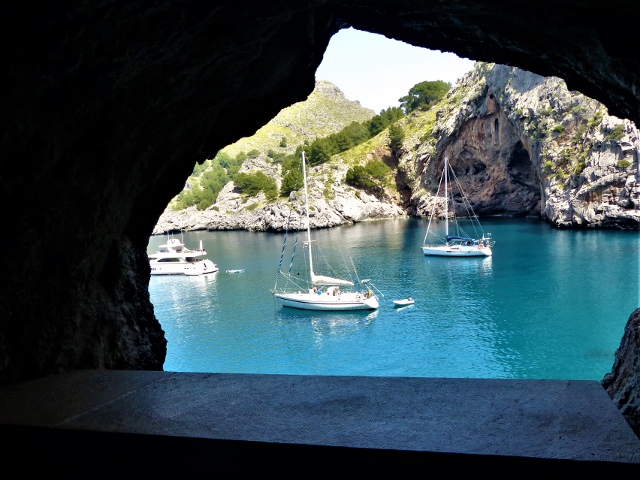 ….but rather than joining the crowd on the beach…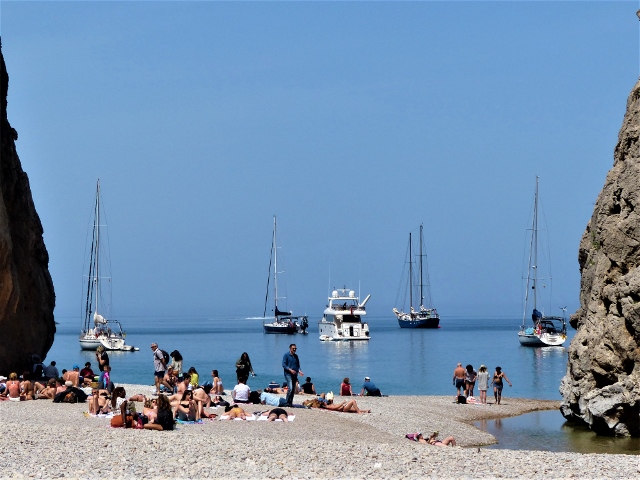 …. we walked part way up the box canyon through which a trickle of a river makes its way towards the sea.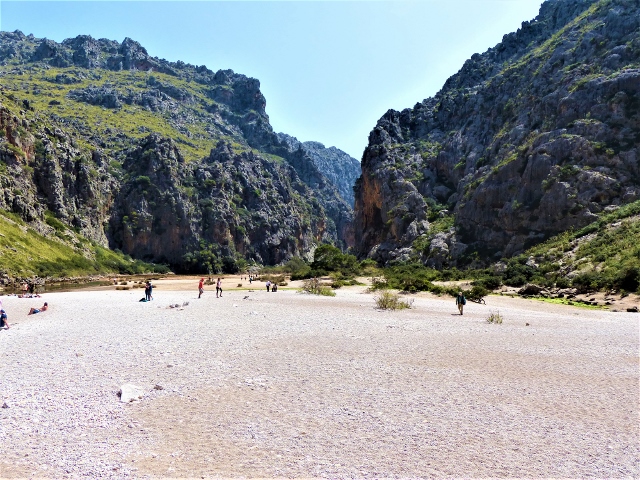 Most of the year it just forms a milky pool behind the sand bar but it can, apparently, be a force to be reckoned with after heavy rains.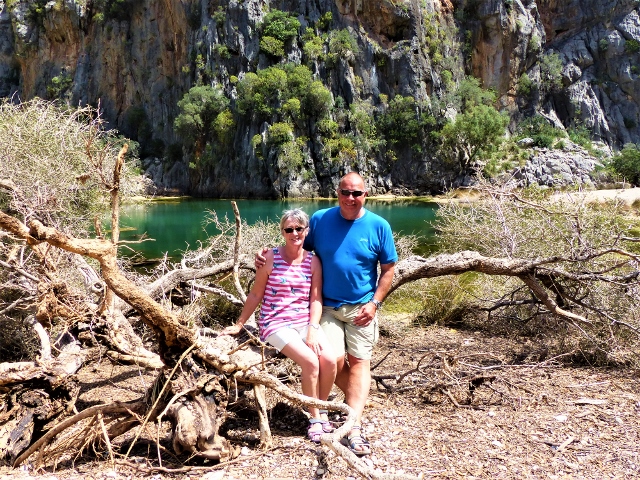 We had said goodbye to DA in Sóller and it was now time to part company once again with Coriander – they were going back west to Santa Ponça while we were heading east to Pollença.
Pollença anchorage is at the head of a large bay….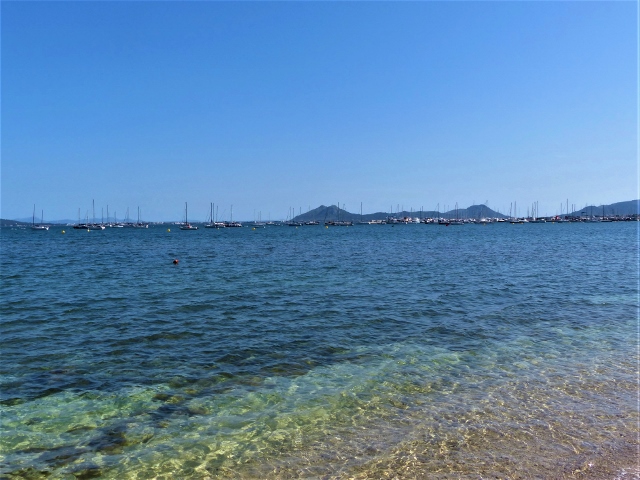 …and we were lucky to find a sandy patch to anchor in near the outer edge of the harbour and outside of the permanent local boat moorings. We were very surprised at how secure the anchorage was even in fairly brisk winds.
Altogether we had five nights in Pollença during which time we did everyday things like laundry and shopping and some boat maintenance but we took two days out to visit Pollença old town and Alcúdia – both short bus rides away from the bay.
Founded in C13, Pollença is a pretty town with the usual main square and church and maze of narrow streets.
South of the main square is an old watchtower…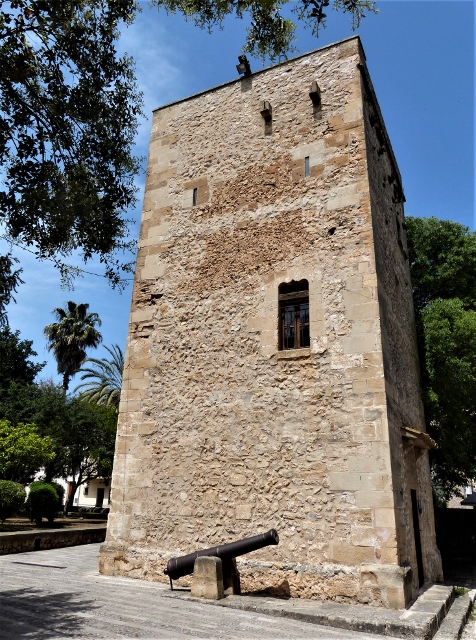 …behind which lies the deconsecrated church of Nostra Senyora del Roser in which are held temporary art exhibitions.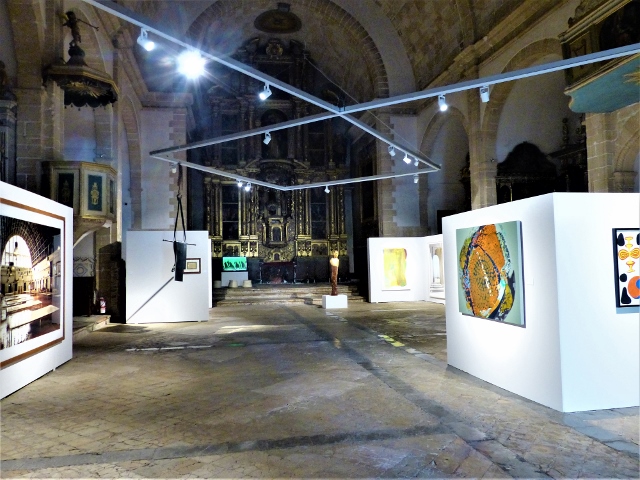 Although it was great to see the modern art it seemed a shame that some of the church's original artwork was mainly hidden.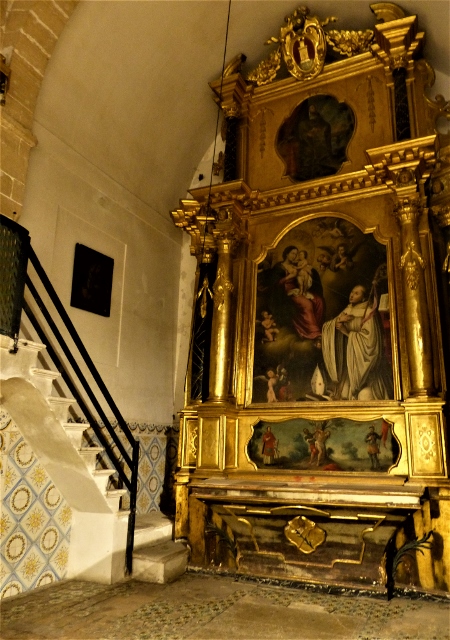 In the former monk's quarters is a small museum with some quite interesting exhibits…
…and one, outside, without much needed explanation.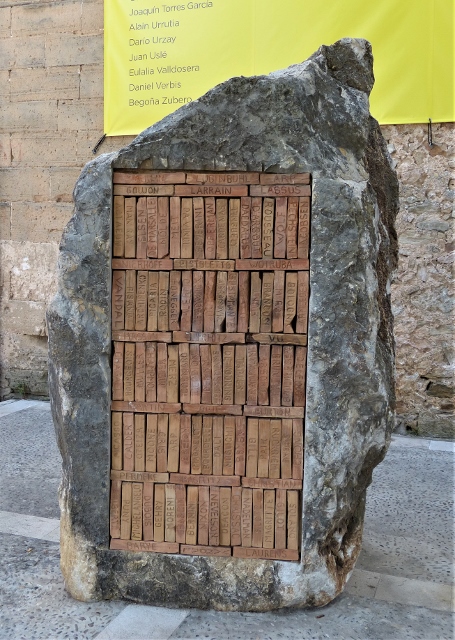 Pollença's main attraction is the "Puig de Calvari" [Calvary Hill] and the long, steep stairway which climbs it.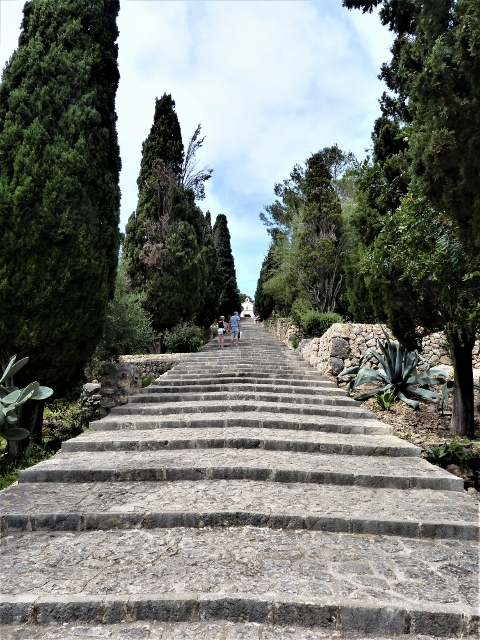 By accident we found an easier way up….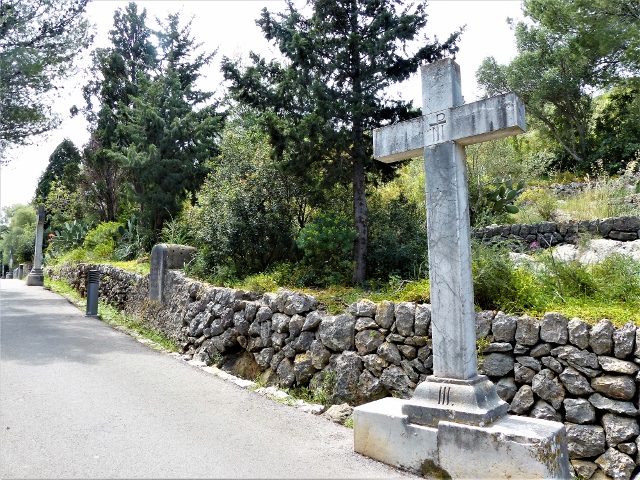 ….following the Stations of the Cross.
At the top is a fairly simple sanctuary…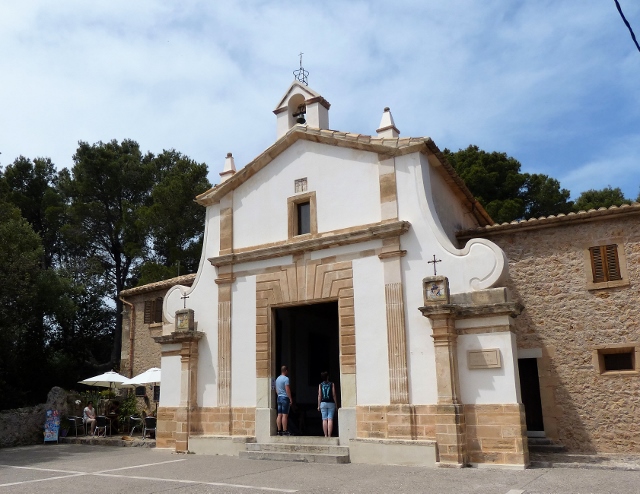 … some spectacular views….

…..and this doorway.
Alcúdia, encircled by a restored thick crenellated wall…..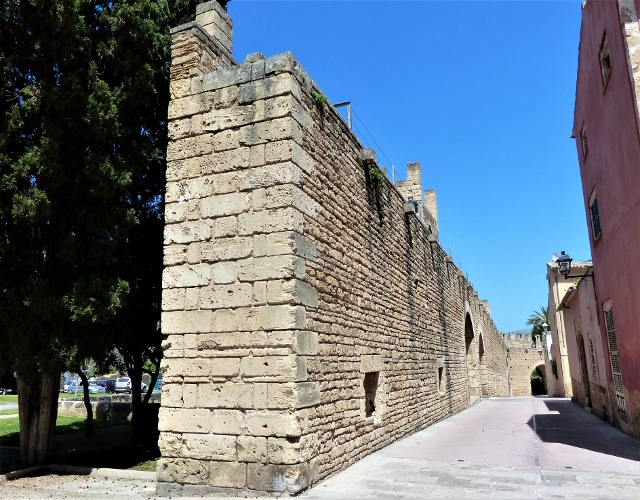 …. and overlooked by the decorative town hall bell tower….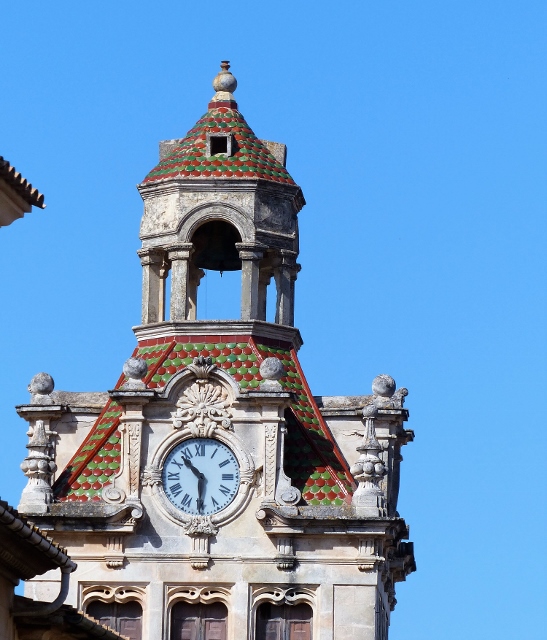 …has quite a history. First recognised in 700BC by the Phoenicians, it was used as a stopping off point for sea trade. However, that town disappeared when the Romans came and built "Pollentia".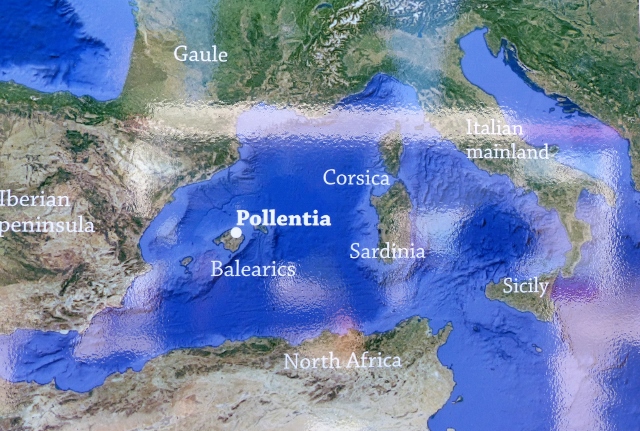 Looking at the names you, like many historians, can be forgiven for thinking that modern Pollença rather than Alcúdia must surely have been Pollentia but, in 1887, the discovery of an inscription on the base of a statue confirmed that Pollentia was just outside the walled city of Alcúdia.
Unfortunately many of the stones from the Roman buildings have been used for other purposes but you can still get an idea of what it might have been like.
A small one room museum – Museu Monogràfic – displays a selection of artifacts.
From north coast Mallorca we sailed across to north coast Menorca on 28th April. A very pleasant day sail…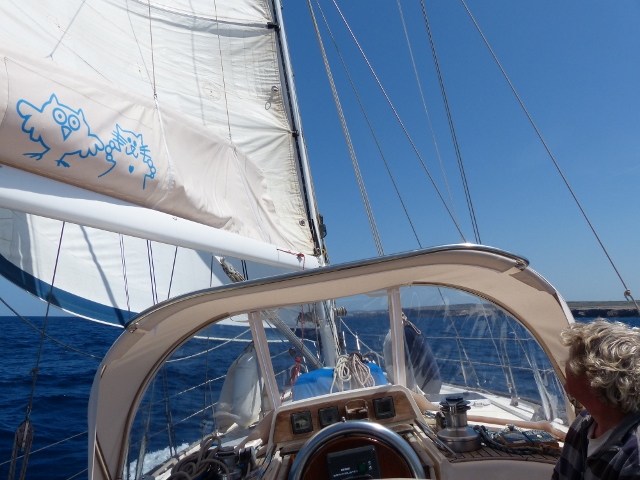 …taking just over 8 hours for the 52 miles from Pollença to Fornells.
A narrow entrance and a long "lagoon" makes it very popular with sailors….

…..and land based tourists seem to come for the various water sport activities but I am afraid we found the place rather plastic.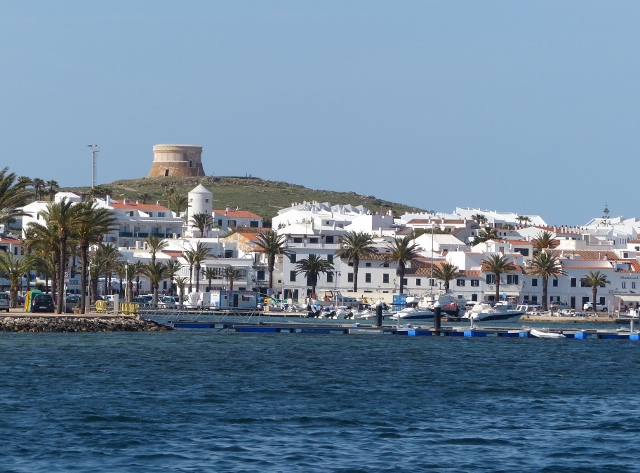 It didn't help that on the day after we arrived we experienced 30kn sustained wind with 40+ gusts, one of which caused anchor drag. Well, to be truthful, the anchor didn't exactly drag – it came up with a lump of seabed mud and weed twice its size stuck firmly to it making re-anchoring a bit of a nightmare.
We persevered with the place and went ashore the following day for a look at the old Castell de Sant Antoni…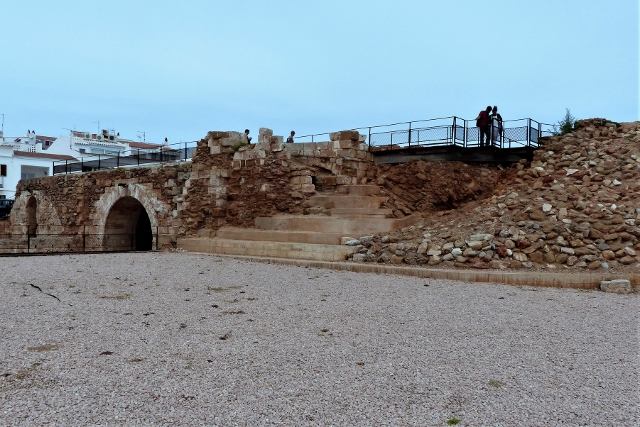 …. and the remains of some later British fortifications…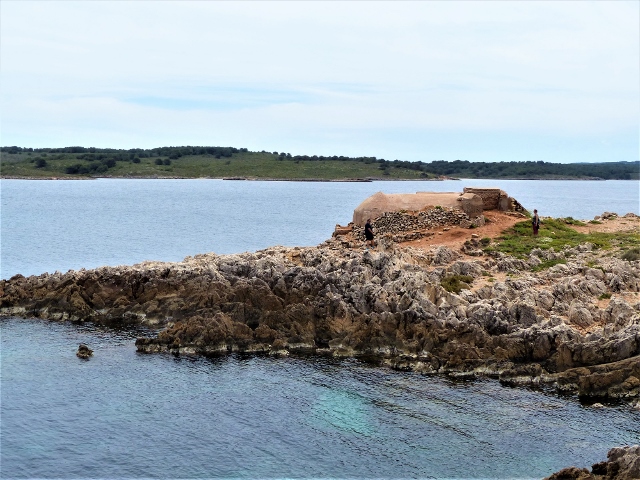 …. including the Torre de Fornells.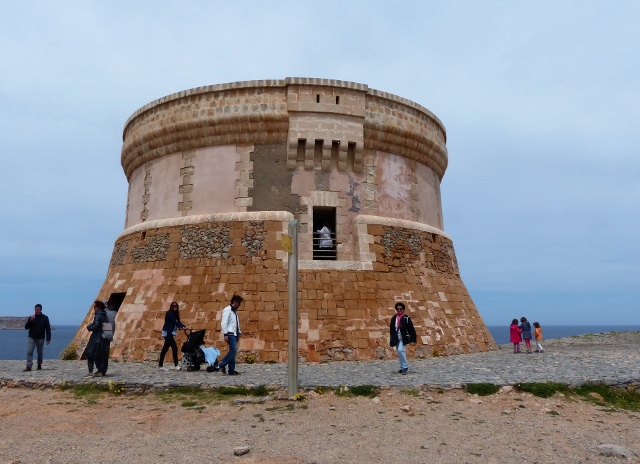 We also dinghied across to Isla Sargantana where there is another watchtower…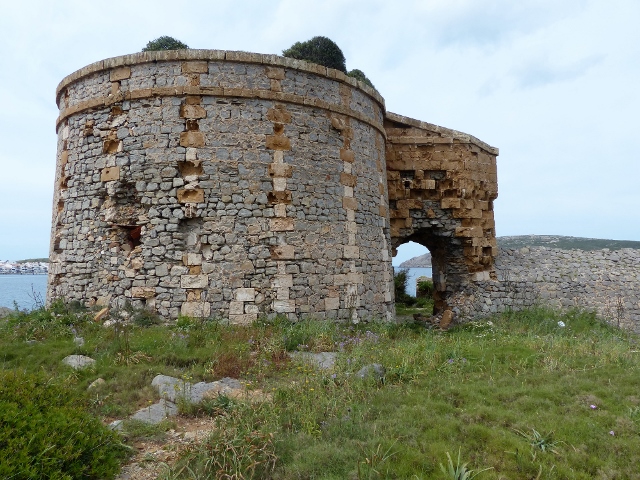 …..and where we saw a species of lizard apparently unique to the small islet.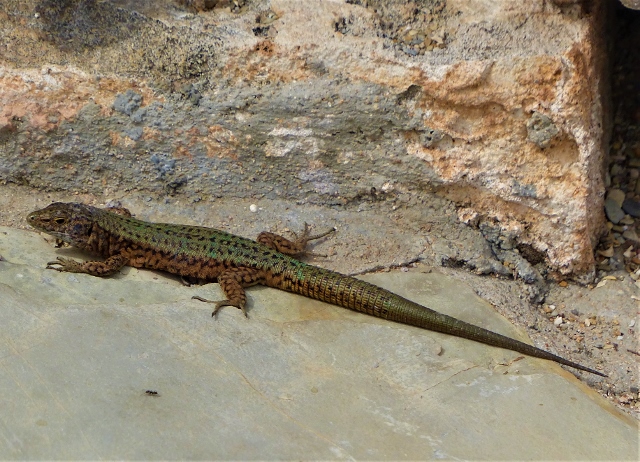 As the guide book had told us, to the untrained eye [ours] it looks just like many other lizards but to those in the know  – it isn't!
From Fornells we moved round to Maó [Mahon] – the city we enjoyed so much last September. Our sail down the east side past Cabo Favaritx shows that all sailing is not blue sea and sky!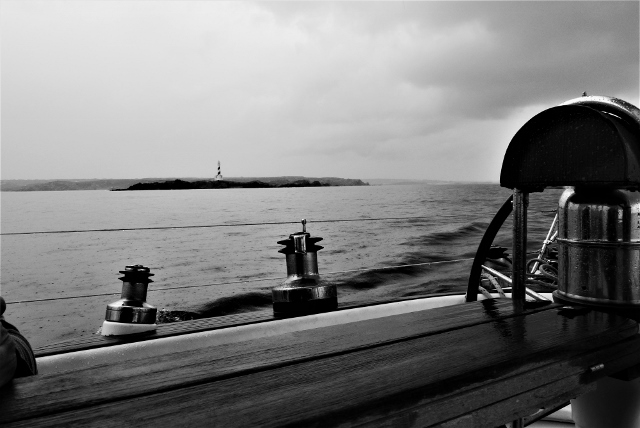 Our original intention before leaving Mallorca had been to go to Cuitadella on Menorca's west coast. However, Ports IB moorings had told us they didn't take boats over 12metres and Club Nautico didn't respond to our emails so we decided against sailing there. Instead we went by bus from Mahon – which turned out to be a good way to see the interior. Once there it was clear that we could have just rolled up unannounced as there was plenty of space on the Club Nautico dock.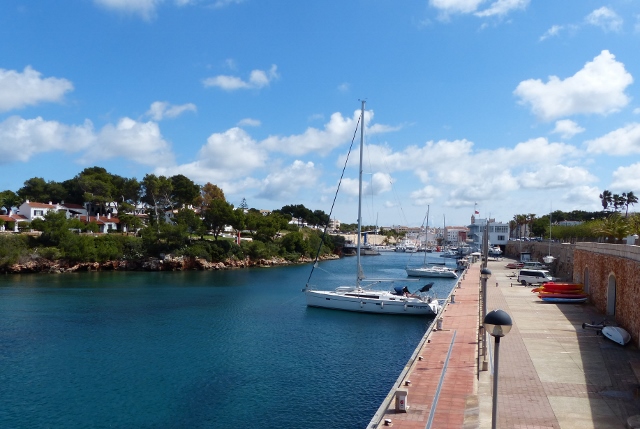 Ciutadella's port area really reminded me of Whitby with cobbled quaint alleyways – not that you can see them in this photo!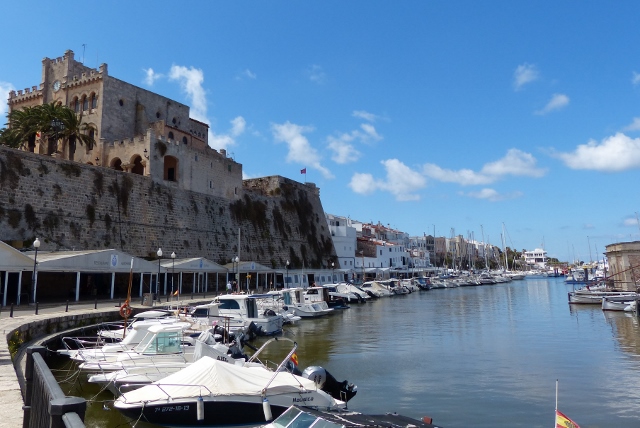 Originally the island capital, until the British rather abruptly moved it to Mahon in 1722, it boasts a pretty central square, Plaça d'es Born….
….the obelisk commemorating the islands futile defence against the Turks in 1558!
The old town….
….. is a series of twisting alleyways around a central market comprising meat and veg in booths along the walkway….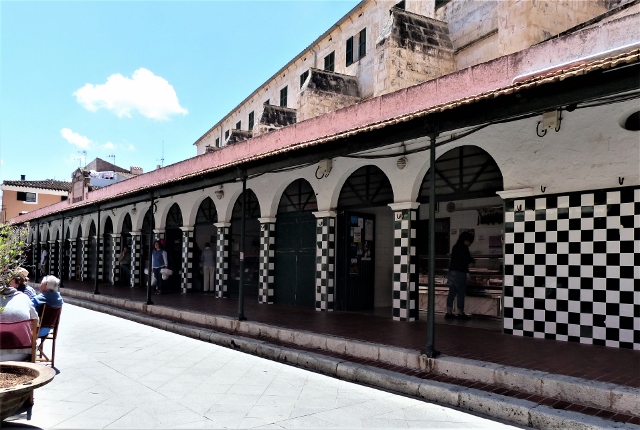 …and a small, enclosed, fishmarket.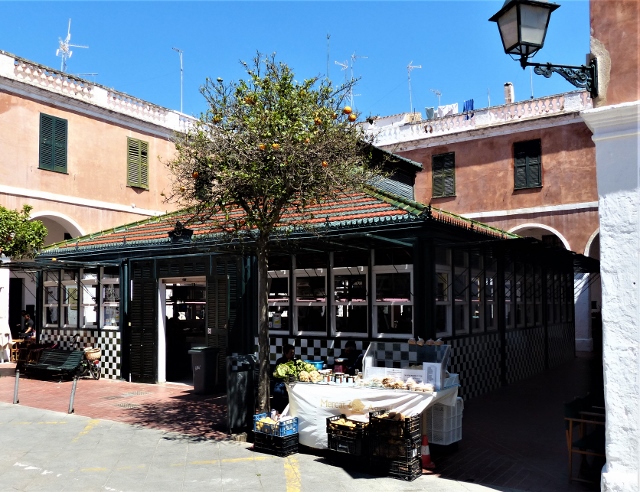 The "Estatua des Be" ….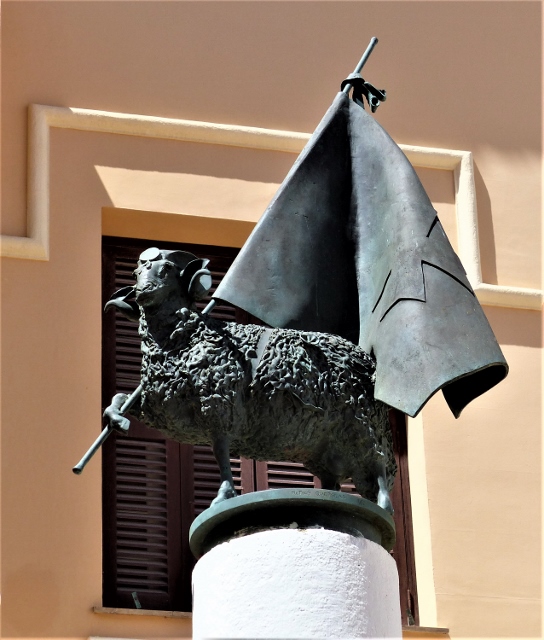 …. which symbolises the Lamb of God, carries a flag bearing the cross of St John the Baptist.
Just round the corner is the Claustra de Convent de Sant Agustí which houses a museum.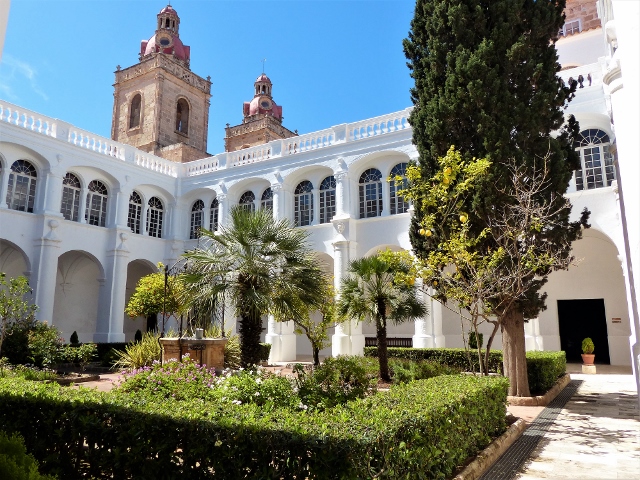 Inside an amazingly eclectic range of exhibits included this C5 BC Greek bronze of a Mesopotamian mermaid….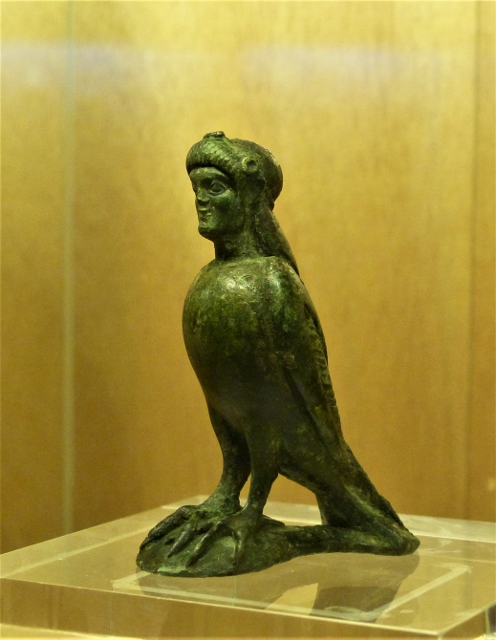 I hadn't realised that mermaids were depicted at that time as the body of a bird with folded wings and a woman's head rather than a half woman/half fish.
As well as Talayotic remains, there were stuffed animals, a collection of land snails and fossils and stuff that looked like it might have been thrown out of school science labs in the mid 70's – including this different way of demonstrating "squaws and a hippopotamus hide"!!!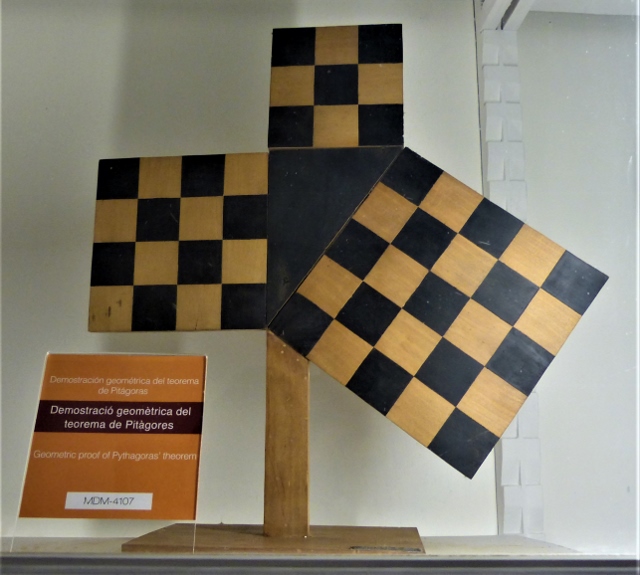 Another deconsecrated church made up the other half of the building.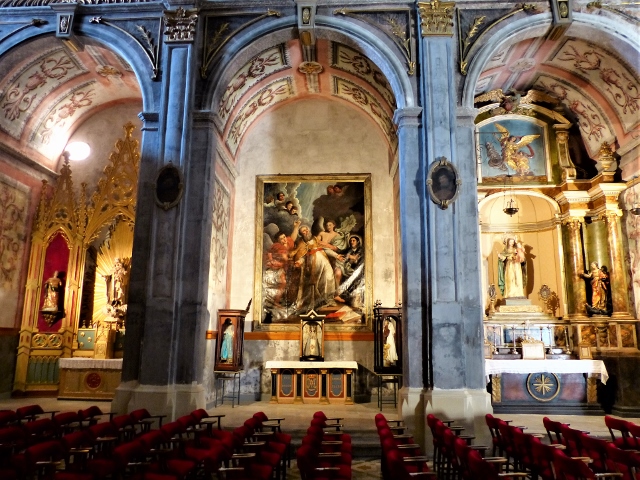 Regular readers might remember that when we passed through Maó on our way west we failed to visit the fort and tried but failed to visit the distillery. We were again unsuccessful in regards to the former – even though we did try. For some unknown reason we expected it to be free to enter as it occupies a rambling site across the headland. Even more unusually we didn't take the wallet – which we generally do in case there is a beer opportunity! Anyway we got as far as the entrance gate….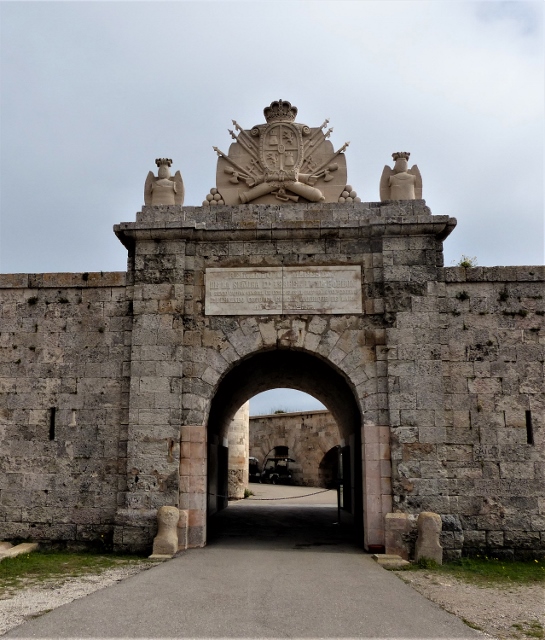 …. looked at some of the outside walls….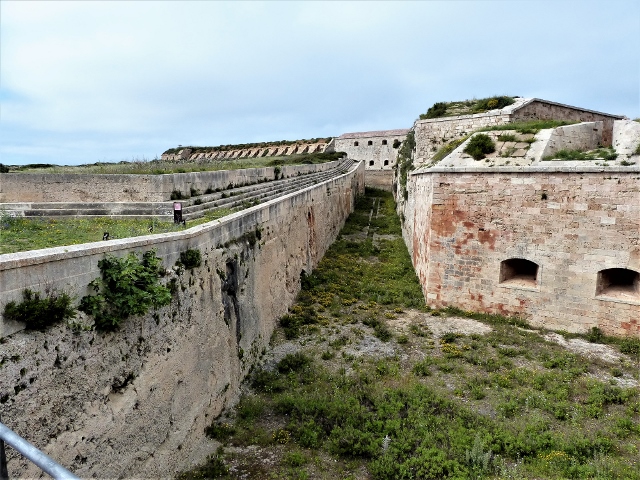 …and were content instead with the excellent view of the anchorage.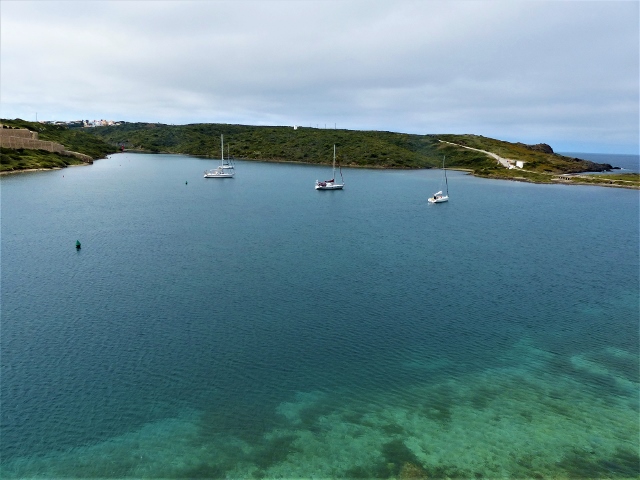 We were, however, successful with the distillery.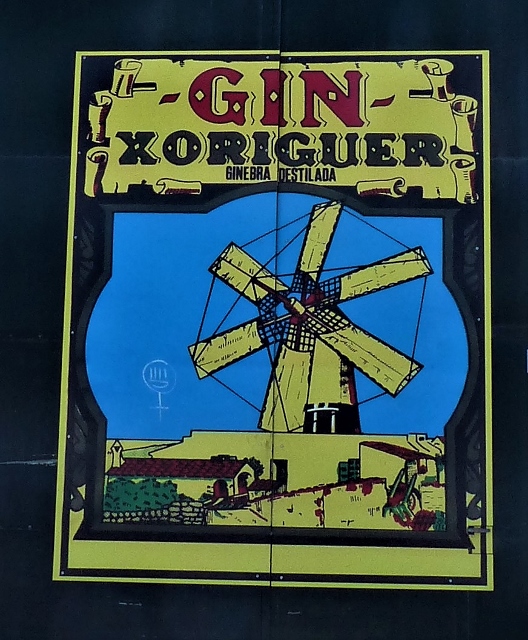 We would have been very red faced owning up to missing it again – so just to be sure we actually went twice! Well, with free help yourself tasting of the four flavours of gin plus various mixer liquors why wouldn't you.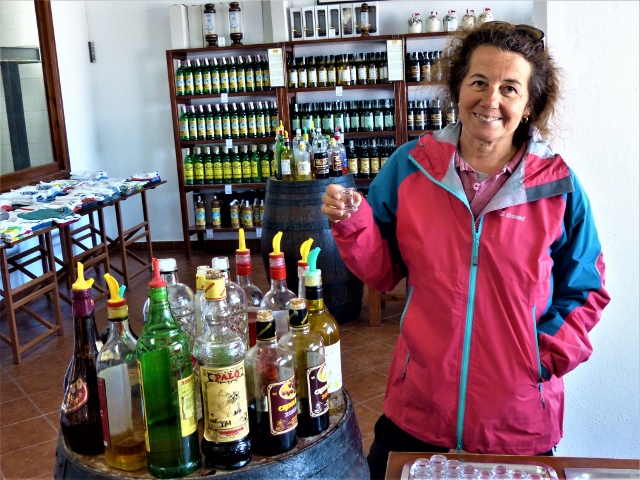 We are really glad that we made it back to both Mallorca and Menorca and, particularly with Mallorca, that we were able to sample the delights of its north coast. What I think added to our enjoyment and prompted the title of this post was that we saw it in the spring. It wasn't the rather barren landscape we remembered but full of wild flowers and grasses….
….  and, thus, with more birds and insects etc too.
It has been great to be on the move again and we are delighted that the weather has been kind and allowed us to see these islands at their best.